Carys & Jordan – Together is Forever
Imagine calling up a wedding venue and booking your wedding for a weeks time. Only a couple that know they're destined for each other would do such a crazy thing.
On the 4th June 2021, I received a phone call from Carys asking if we had availability for a wedding. I asked when she was hoping to get married, expecting a date for Summer 2022 or 2023, and her response was, "have you got anything for next week?". My jaw quite literally dropped. 
We nervously laughed for a second & Carys explained how crazy it sounded but we did in fact have availability on Saturday 12th June 2021. Exactly one week & one day to the day.
The next week was a blur. Deciding on menus, drinks packages, canapés, a photographer, flowers, a celebrant, a process that normally takes months of planning and arranging. Carys was amazing, she knew exactly what she wanted, she was cool, calm & collected. Jordan on the other hand, well I'm not too sure what decisions Jordan actually made.
The morning of the wedding was perfect. Carys & Jordan where so lucky in having the most wonderful weather, not a single cloud in sight.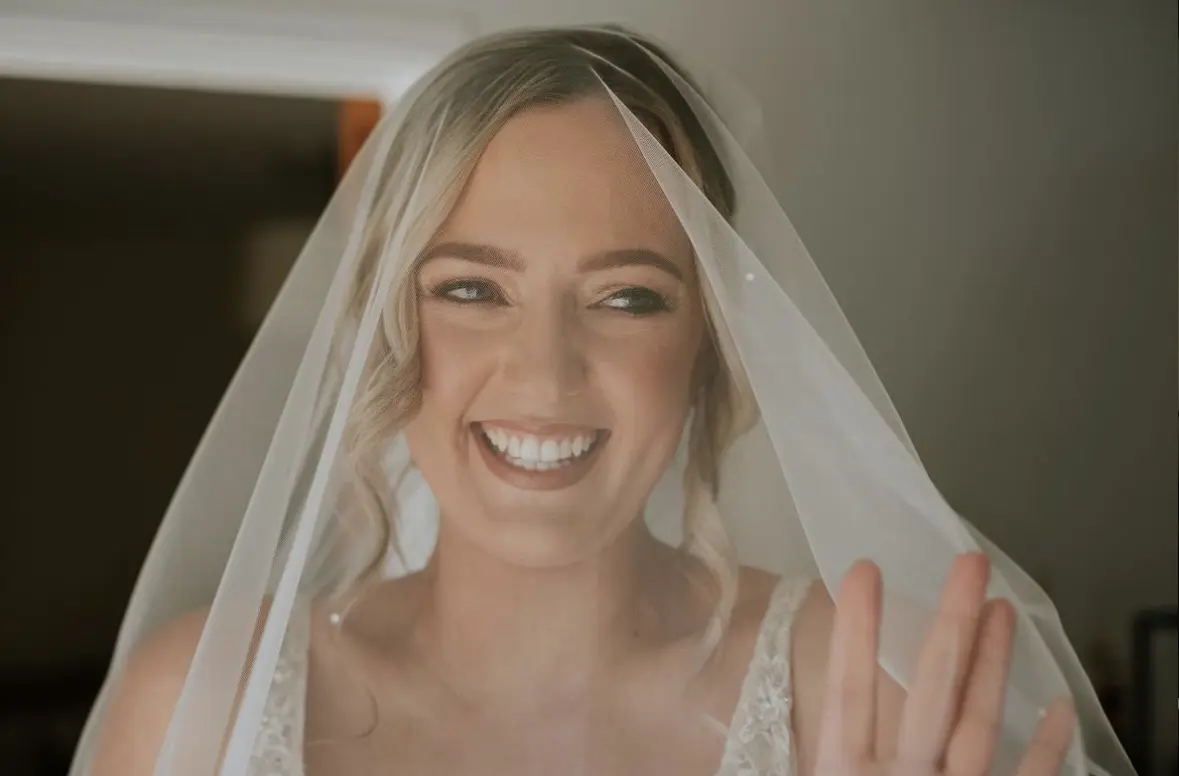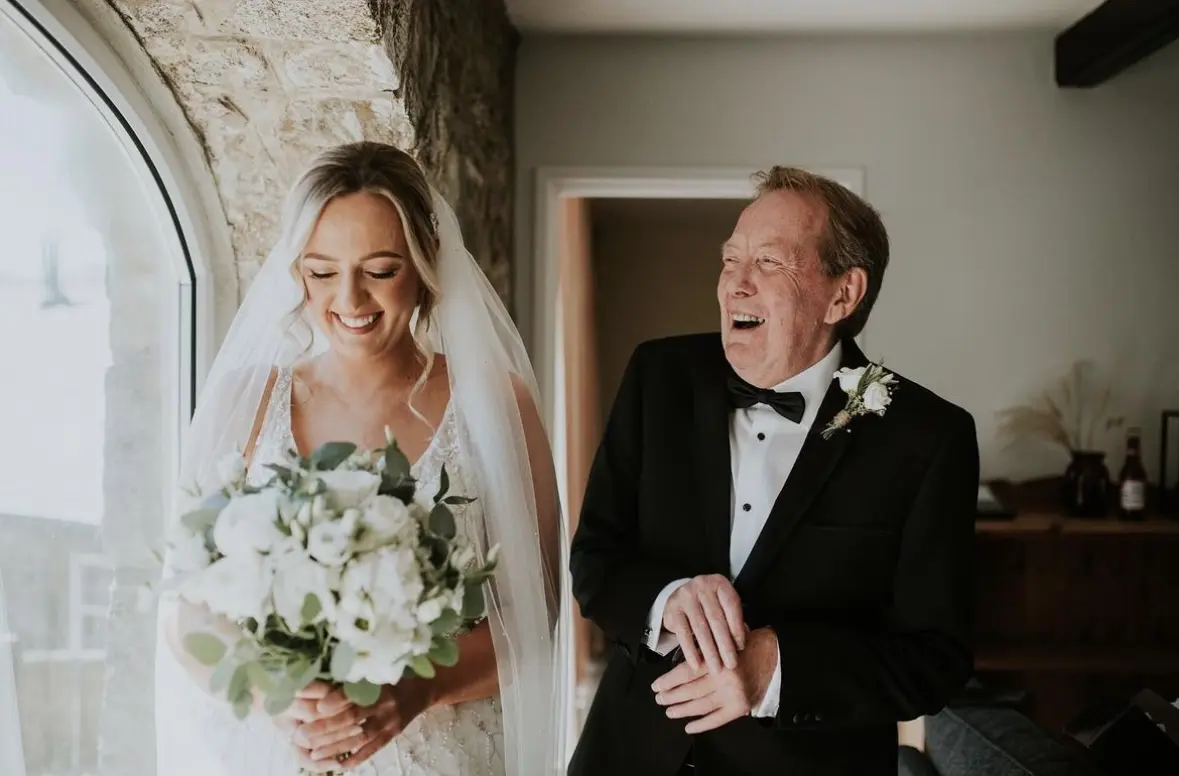 Carys got ready with her bridal party in The Old Coach House cottage & Jordan prepared himself in the Honeymoon Suite. Both Carys & Jordan had the most supportive friends & family with them, every single guest was there because they truly adored the pair together.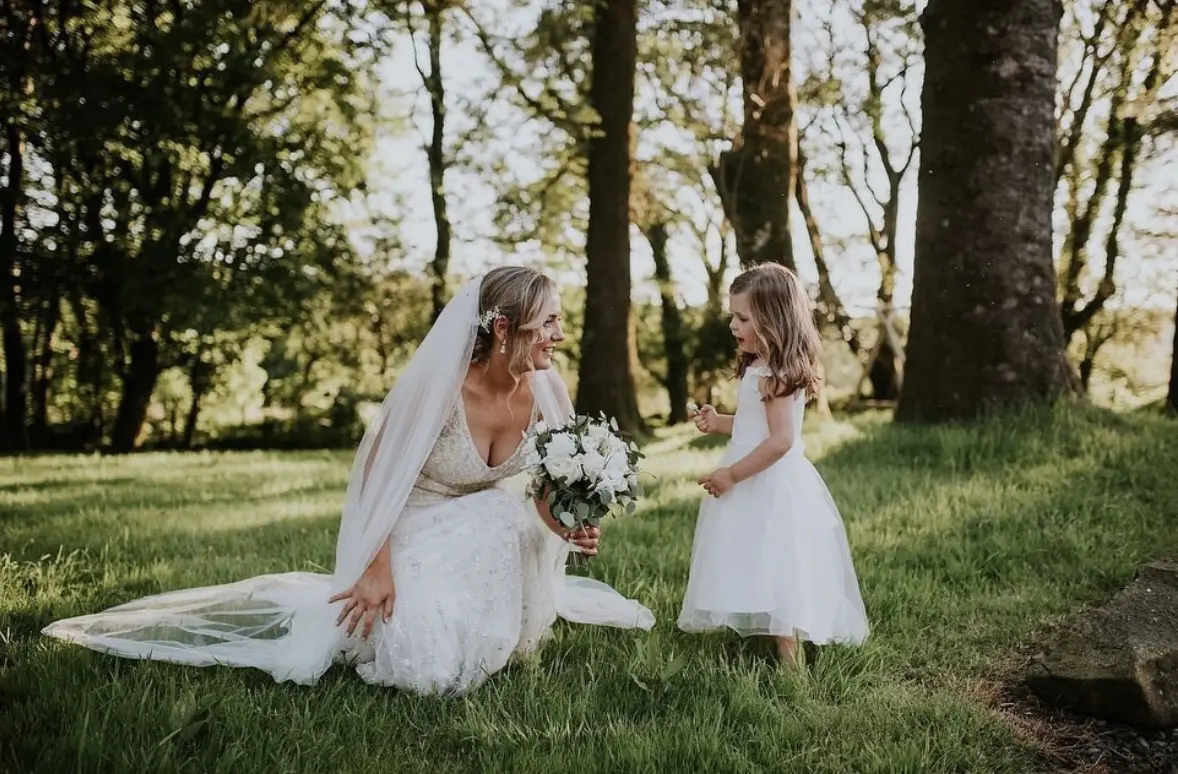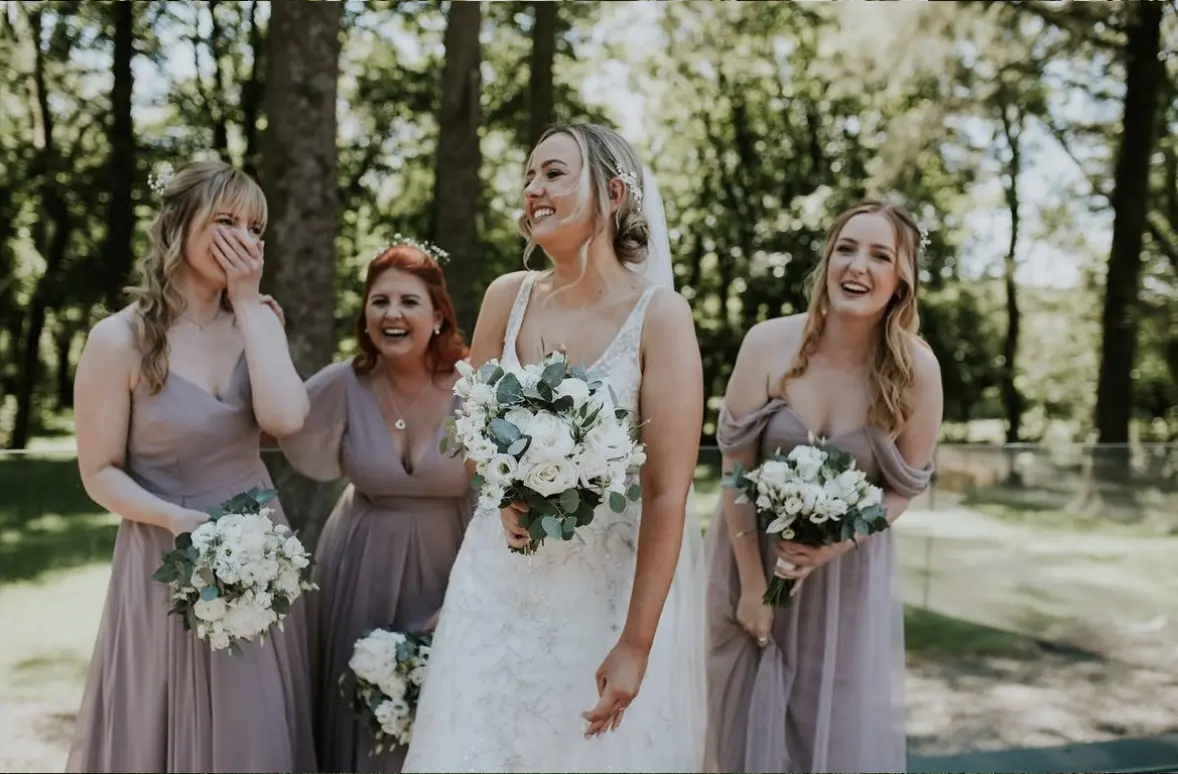 The ceremony was held outside, under the trees of the Gwaun Valley. One of Carys's best friends prepared the blessing. He made every single guest laugh until they couldn't breathe & cry both happy & the most emotional tears. He even got me going & that takes some doing.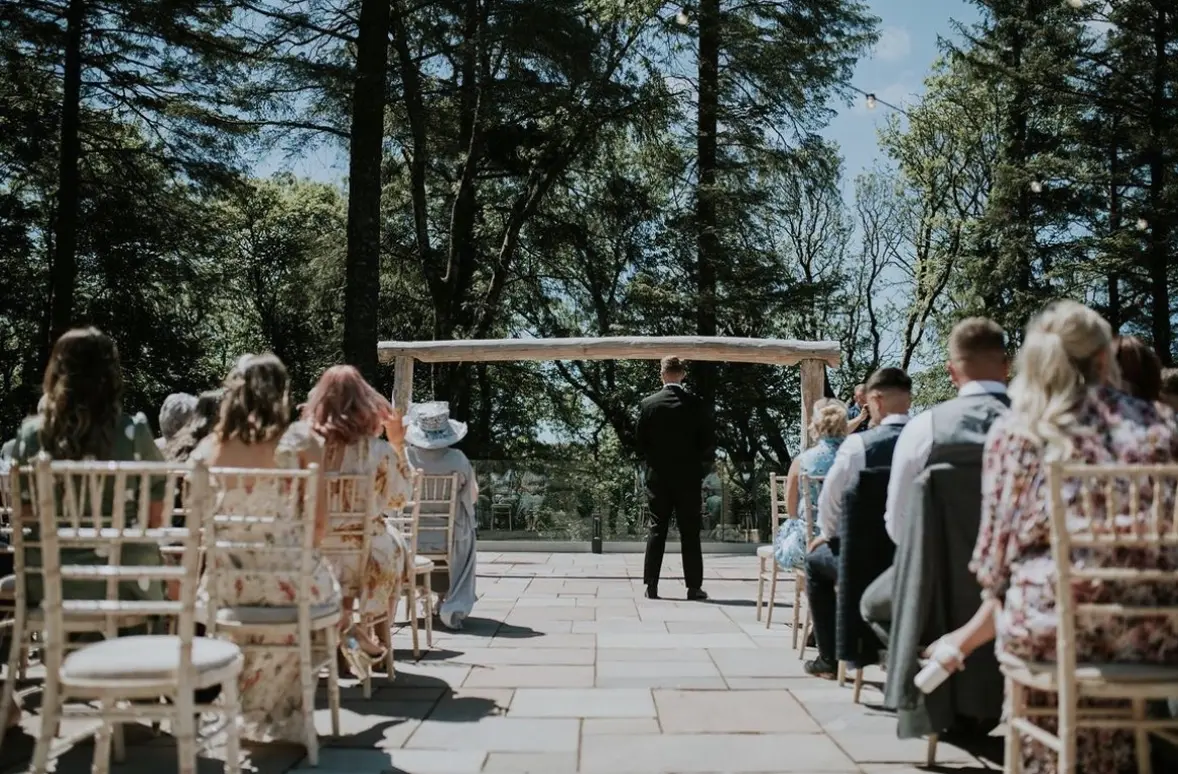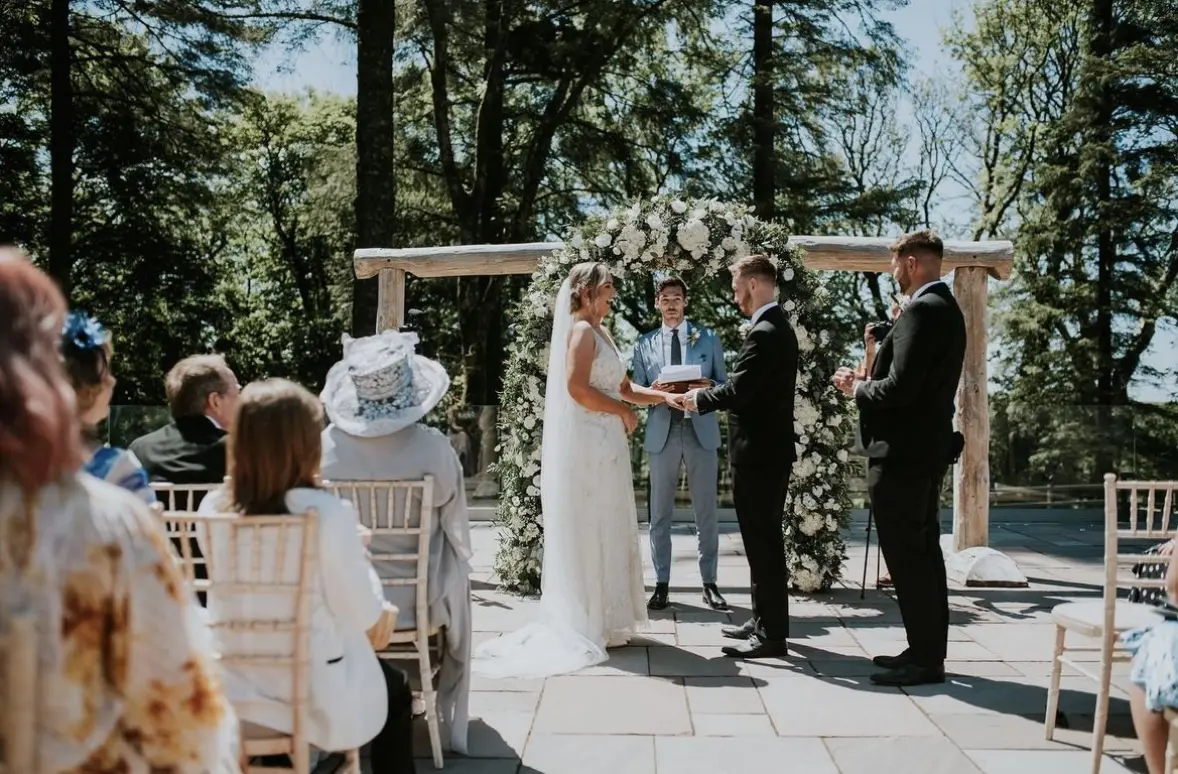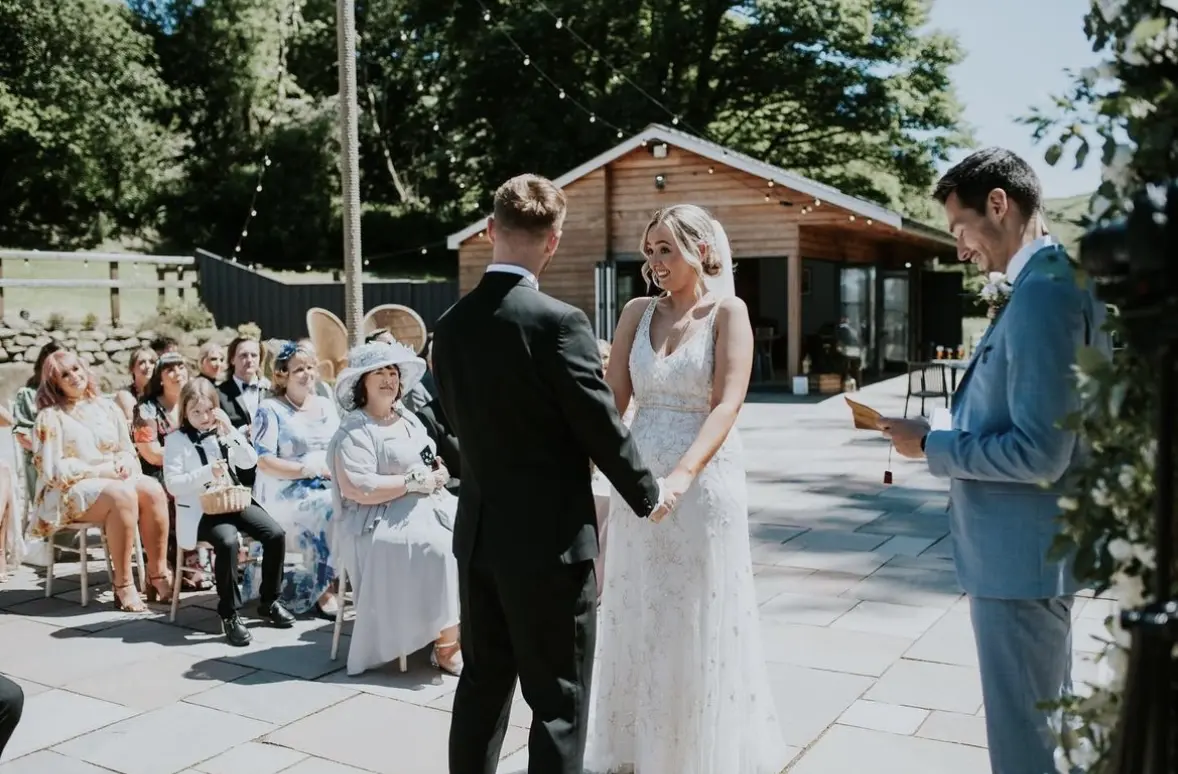 The wedding breakfast was served outside, under the festoon lights, on the patio. This was before we had out tipi outside. The guests got to enjoy the June heat with full glasses of ice cold wine to cool them down. 
Carys's dad was the first to start off the speeches & he did not hold back. With everything he said, it was completely visible how much he loved both Carys & Jordan. He was so proud of everything the both had accomplished & it was without questions, the easiest decision letting Jordan marry his eldest daughter.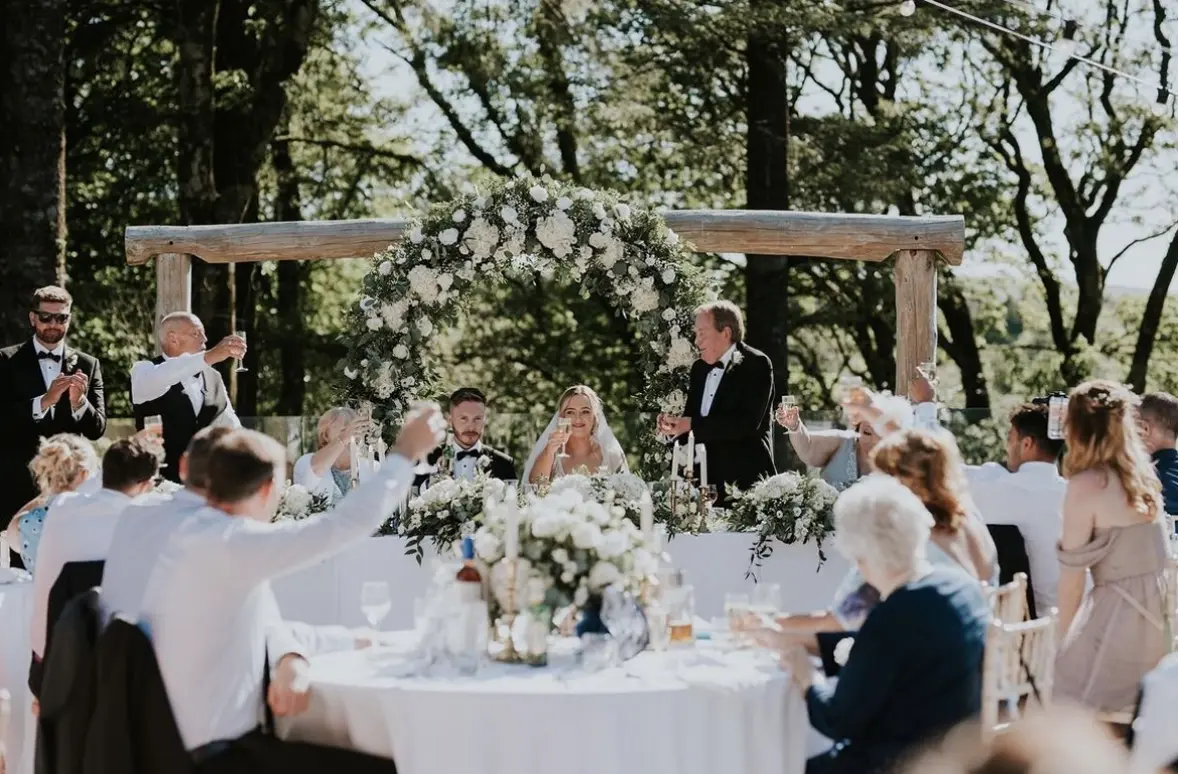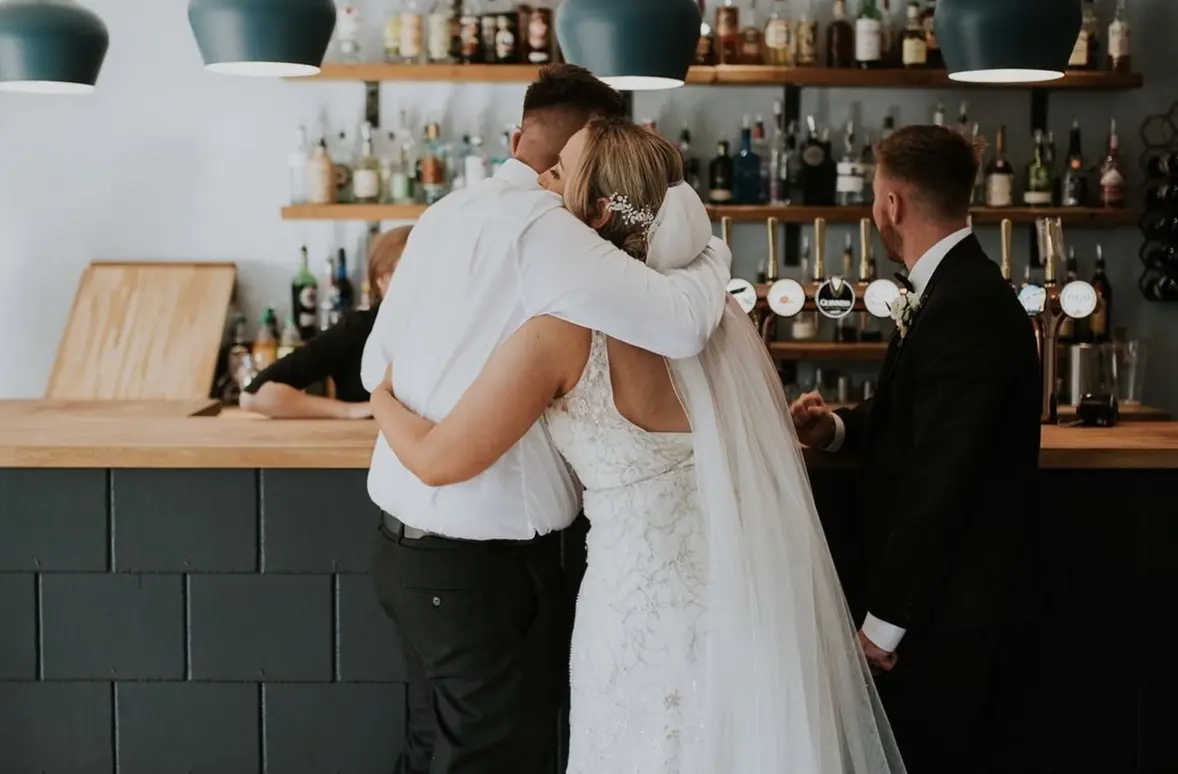 The evening was filled with laughter & love. Both their families celebrated with the pair until the very end of the evening.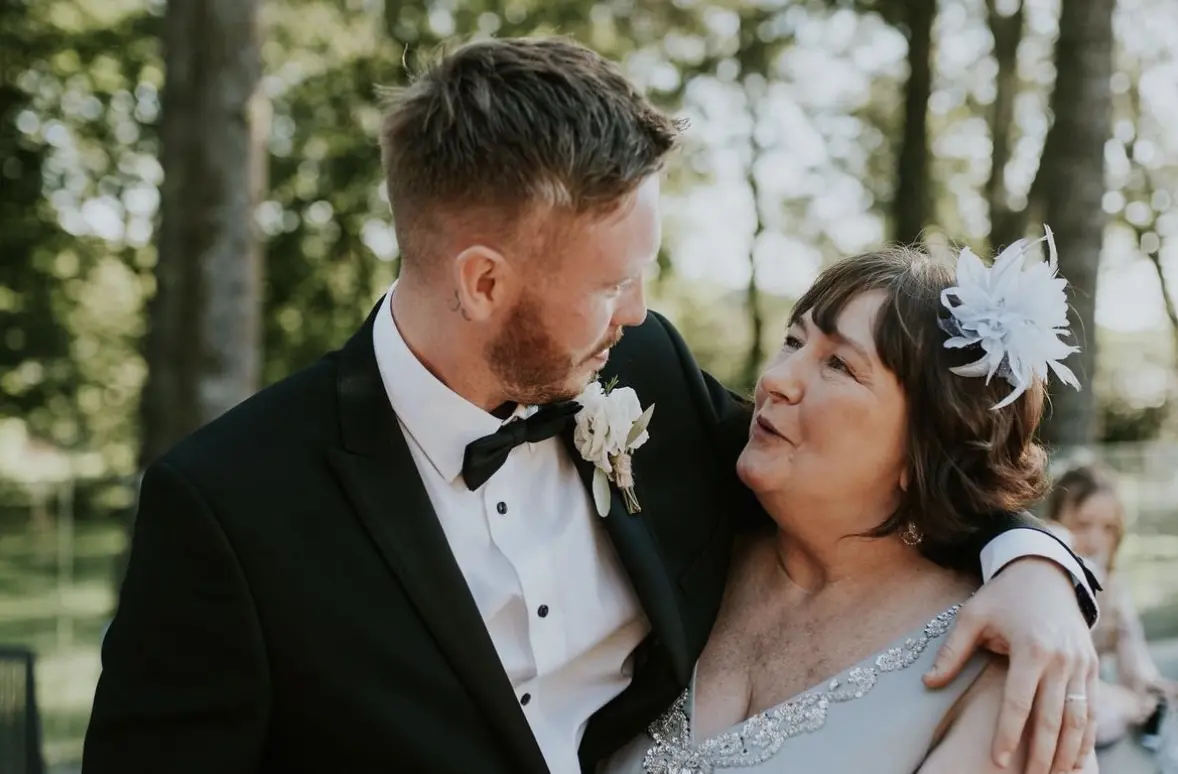 Congratulations, once again, Carys & Jordan. Thank you for choosing to celebrate your most special day with us here at Gellifawr Woodland Retreat. 
I have never & will never forget your wedding day. Thank you for letting me be such a big part of it.