Andrew & Jordan – Outdoors in October
One of my fave weddings to date was definitely Andrew & Jordan's special day.
The pair met up with me in August of 2021 after travelling from the city of Cardiff in search of the perfect venue for them. Andrew and Jordan were looking for something unique, something full of character, and special to them.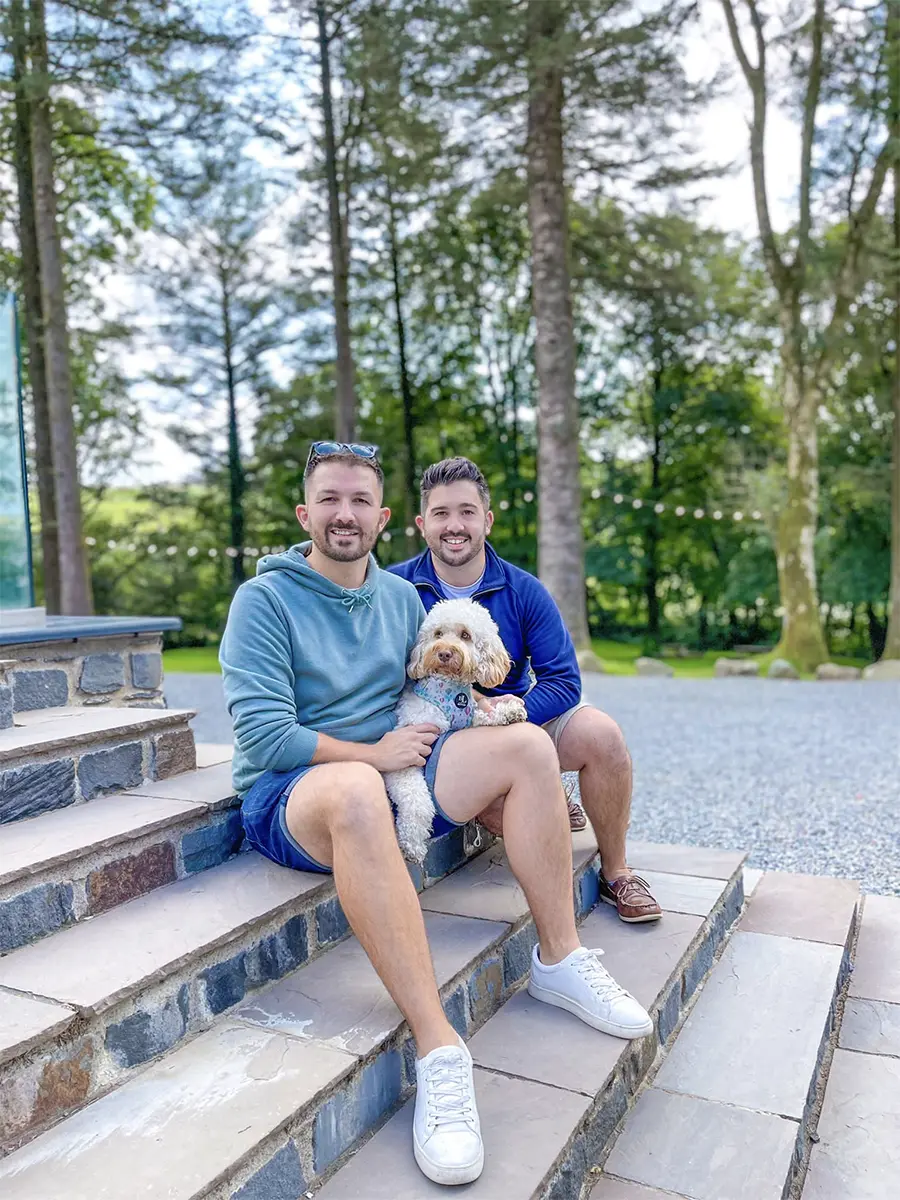 Saying 'yes' to the Date & Venue
Upon arrival they both received a private tour, and meeting followed with prosecco & canapes where the pair decided to say 'yes' to their dream date at our award winning wedding venue in  West Wales.
We had to have the seal of approval from Lincoln (the pair's beloved & insta-famous Cockapoo). Safe to say, I won her over which really helped.
The only person left to impress was Andrew's sister. If we could impress her, the two would be getting married in less than 6 weeks!
Shortly both Andrew & Jordan came for a second viewing with their family (including Andrew's sister, Gemma). Who equally fell in love with Gellifawr just as much as they did.
 TOP TIP from Emily
'On booking your venue make sure you ask the question about how flexible the venue can be on the day. Are you hoping for an outdoor ceremony but worrying the venue can't turn it around in time? At Gellifawr, if you really cannot decide between an outdoor or indoor ceremony, we got you. Make sure your coordinator knows first thing in the morning and we will keep track of the weather for you until it's time to make the final call. We are with you all the way'.
Although both Andrew and Jordan desperately wanted to have a woodland wedding outside, they did choose to say 'I do' in the month of October. However, this didn't put a pause on their plans. 
At Gellifawr we make sure we are as flexible as possible. If you have a dream, we want to execute it. 
With less than 2 months to go, we had to get everything sorted in time for their special day.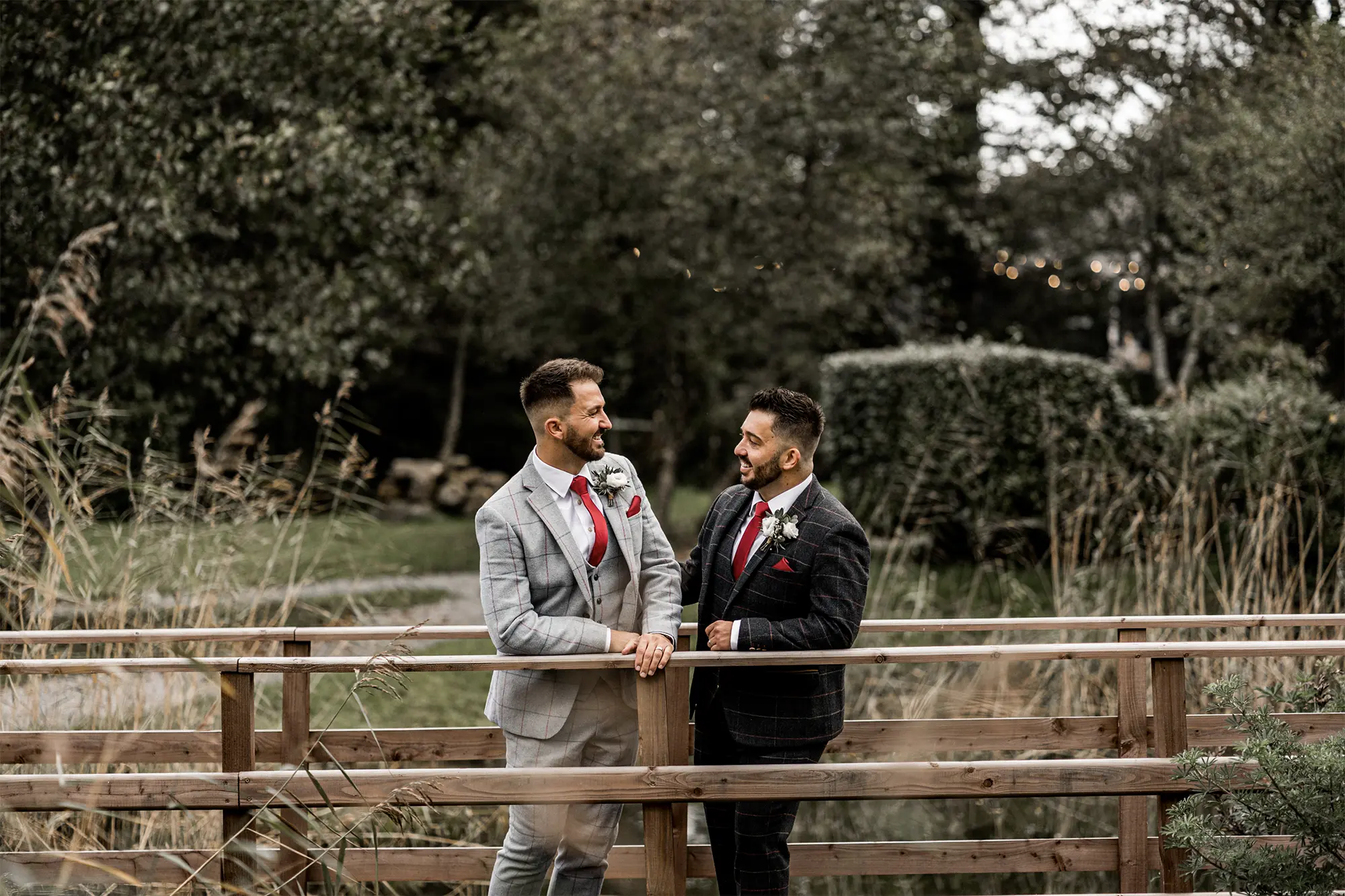 Saturday 16th October 2021
The weather was forever changing the morning of the couple's special day. The whole team at Gellifawr were determined for these two to have the outdoor ceremony that Jordan had dreamt about. 
We spent most of our morning staring up at the sky, keeping our fingers crossed.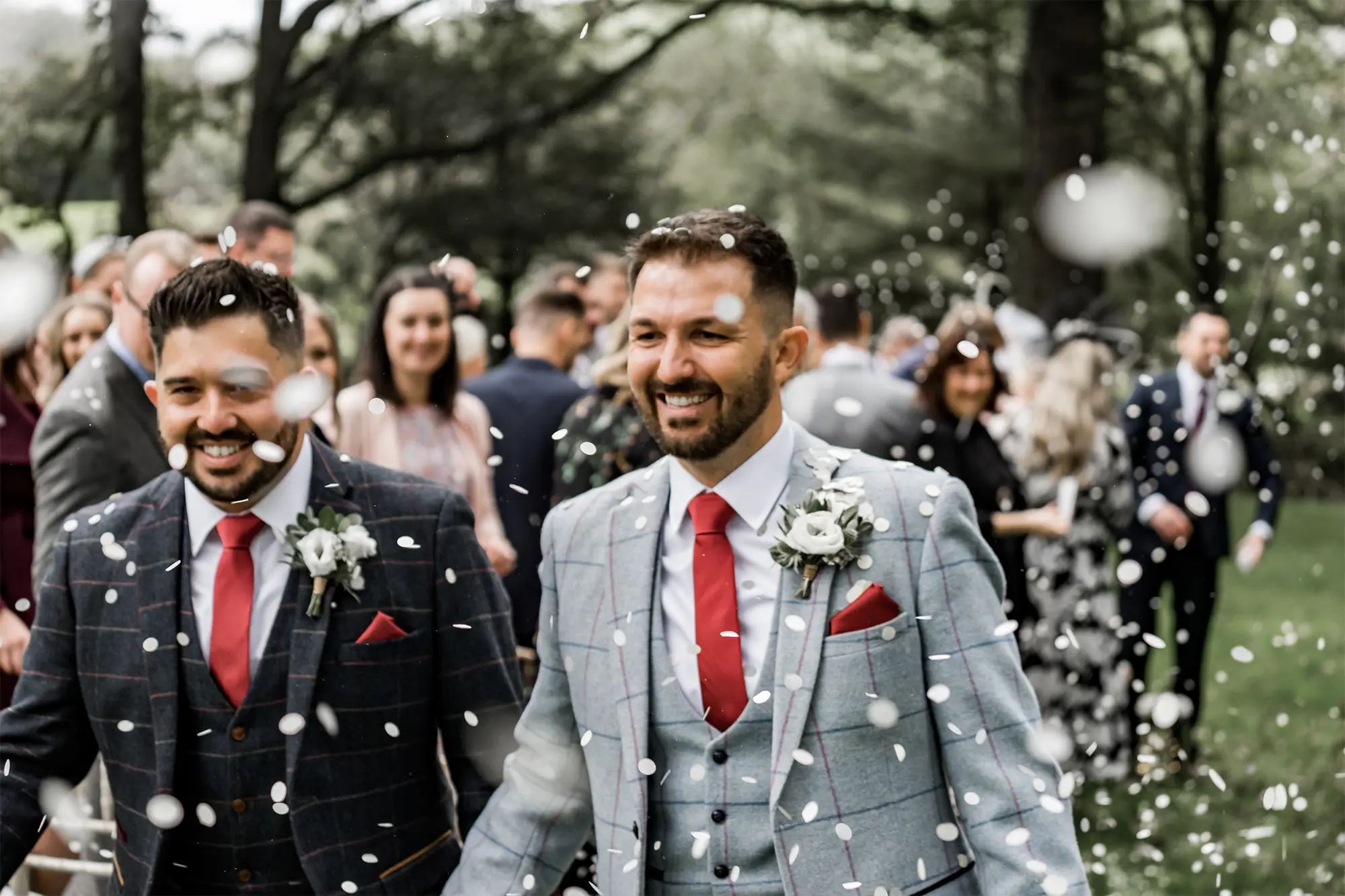 Celebrating in style beneath our festoon-lit tipi the newly weds enjoyed their welcome reception before heading inside for afternoon tea prepared by our talented chefs.
Smoke Bombs, Muddy Shoes, and Plenty of Laughter
The evening took place inside our function room but before I could leave I was challenged into helping out with the Smoke Bombs. When I say the wedding team are dedicated, I fully mean it. It had rained all afternoon (after the ceremony of course) so, there I was on the grass, with nothing but socks on making sure the photographer had the best shots of these two under the trees with their closest friends.
P.s thank you Jordan for gifting me a pair of your new socks to save my cold feet at the end. There was no way I could've made it on the grass in my heels. I will treasure the memories forever.
A Happy Ever After
These two really stole my heart, I absolutely loved running their wedding day, it was such a privilege to watch it all take place at Gellifawr Woodland Retreat. We still keep in touch, I have bumped into them in Cardiff along with keeping up to date with their instagram. 
The pair have recently started their Adoption process and we cannot wait to see what the future holds for them. I just know that their future is going to be so special. Thank you for choosing Gellifawr, and more importantly, thank you for letting me be a big part of your very unforgettable day.